On 2016-10-22
Do you know how to make wafer biscuit Industrialized
Have you ever heard or eat of the wafer biscuit before? Of course, as far as I am concerned, I think that everyone has a generally understanding about it, because it is popular with customers in recent years with delicious tastes and beautiful shapes.
Therefore, if you do not know anything about the wafer biscuit before, I am going to introduce if to you here, now that it is a delicacy around the world.
The wafer biscuit is also called Lattice cake, and it originates from Belgium. The wafer biscuit is a kind of roasted biscuit, and it uses the dedicated griddle pan as the processing equipment. And the wafer biscuit can be eaten with sandwich, ice cream, durian, yogurt and all kinds of sauces. And the wafer biscuit can eat as breakfast, dinner, as well as snacks. If you are afraid of the greasy of wafer biscuit, to eat the wafer biscuit with a cup of yogurt is a nice choice for you. If you wake up too late and you have to work, than the wafer biscuit will be suitable for you. And it is a healthy eating habit, because the Deep-Fried Dough Sticks and noodles are too greasy in the morning.
The most important is that many people regard the wafer biscuit as a delicious dessert, especially for the children. According to the relevant statistics, more than 2/3 countries in the world like to eat wafer biscuits, therefore, if you are engaged in the water biscuit processing industry, the prospect for it will be brilliant in the future. If you are going to enter into this industry, it is necessary for you to equip an excellent wafer biscuit production line for your factory.
As a response to the market demand, our company is dedicated to research and develop the
wafer biscuit production line
, through unremitting efforts of our technical personnel, so there is a production line with high work efficiency available for the manufacturers.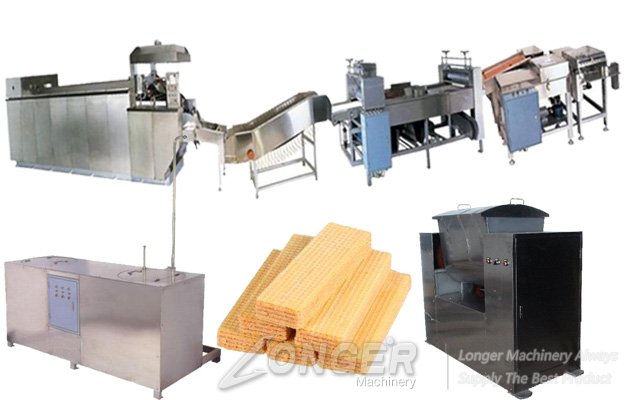 A integral production line will help will save costs and time, so if you are interested in this
wafer biscuit production line
, please
contact us
as quickly as possible, and we are ready to serve you at any time.