On 2017-02-16
Biscuit Packaging Machine Purchase Guide
This

automatic biscuits packaging machine

is one exclusive package category. Considering its performance, it can be divided into automatic biscuit packing machine and semi-automatic biscuit packing machine.
This biscuit packing machine also named the pillow type biscuit packing equipment, suitable for the biscuits, egg yolk, chocolate, bread, instant noodles, moon cakes, medicines, daily necessities, industrial parts, cartons or pallets, etc.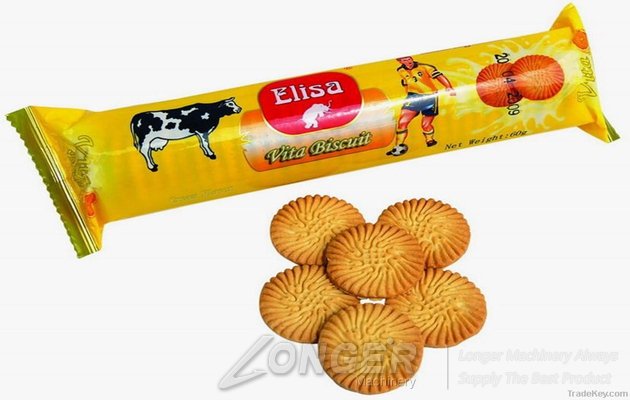 Which fields should be considered before buying the packaging machine?
Firstly, considering your products shapes features. This biscuit packing machine is mainly used for packing round biscuits with high quality. Other shapes, this packing machine may not very suitable.
Secondly, testing machine with sample. In order to confrim whether this machine is suitable for packing your products, testing the machine with your products.
Thirdly, checking the manual details of machine. These detail usually consider the whole machine working, check machine details and introduction, and consider whether this machine is suitable for you.
Fourthly, after-sale service also is very important. After-sale service can ensure quiality of machine after buying, and any question also can feedback to manufacturer.