On 2017-03-31
How to Choose the Peanut Brittle Cutting Machine?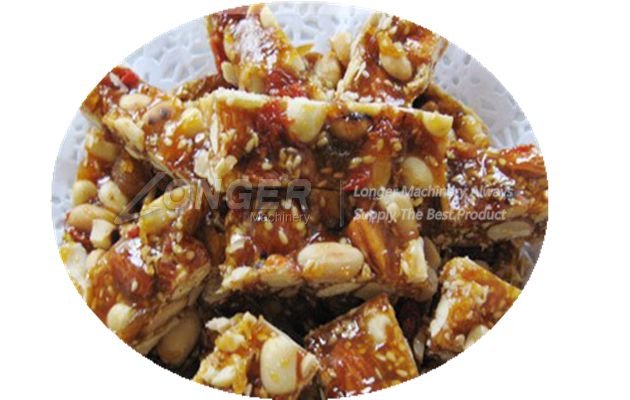 Choose a machine determines whether you're going to be able to start a business, but the high quality machine is a important factor in your business smoothly. Here today we're going to tell you how to choose high quality peanut brittle cutting machine? And where to buy the machine?
First you should to know the application of the peanut brittle cutting machine.
Application of peanut brittle cutting machine:
This machine is mainly used to form the peanut candy(peanut brittle), sesame candy, sachima, and so on.

Second you should to know the features about the peanut brittle cutter machine.
Features of peanut candy cutter machine:
1. Peanut brittle cutter machine consists of heating and stirring, reciprocating platen, automatic cuts composition, with simple operation, stir the finished size, weight consistent.
2. Automatic control reciprocating motion, the average level.
3. Far infrared heating, nonstick sides of casks, stir evenly, nonstick pot.
4. Automatic dicer, a molding, product size, weight consistent.
The peanut candy making machine designed by our company, since our company since its establishment has been producing peanut candy machine, has many years of production experience and first-class team, our machines mainly include all kinds of peanuts, sugar, sesame seed candy machine, sachima machines and meters flower sugar machine, etc., we provide perfect after-sales service, machine warranty period is one year, if you are interested, want to start a new business, you can contact us.