On 2017-04-06
How to Make Cookies?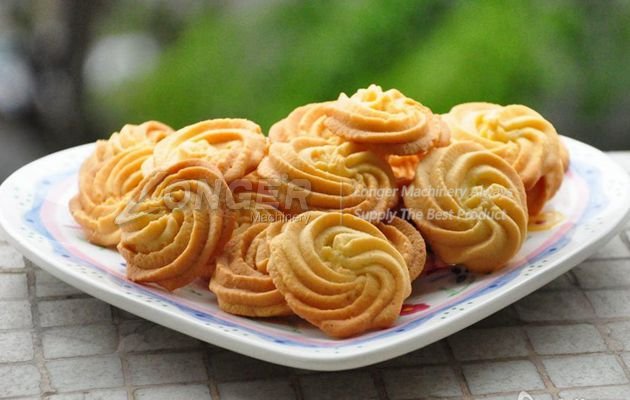 When we make the cookies, we need prepare the food ingredients: 120g butter, 50g sugar powder, one egg yolk, 130g strong flour, 1g salt and vanilla with 3 drops.

Cookies practices specific steps:
1. Prepare ingredients. Butter in room temperature to soften, ahead of powdered sugar can use the white granulated sugar by food machine made into powdered sugar, can also use it from store buying.
2. Add sugar and salt into butter,with egg beater to stir again until after color becomes shallow, drip into the vanilla mix, add egg yolks, beat until smooth.
3. Two times to sift the cake flour, pressing with knife cut mix well.
4. The piping bag with silica gel or cloth, loaded piping mouth, into the batter, according to his be fond of extrusion cookies.
5. Preheat the oven to 170 degrees, bake for 20 minutes, and cookies are golden color, color slants deep around. After cooling seal preservation.
This is a method suitable for making at home, the other method is suitable for commercial use, the method is saving time and energy than artificial production, that is use the automatic
cookie biscuit making machine
. The machine to make the biscuits is very sample, easy to operate, the machine can produce various biscuits meet your need.