On 2017-04-22
Wafer Biscuit Machine Manufacturer In China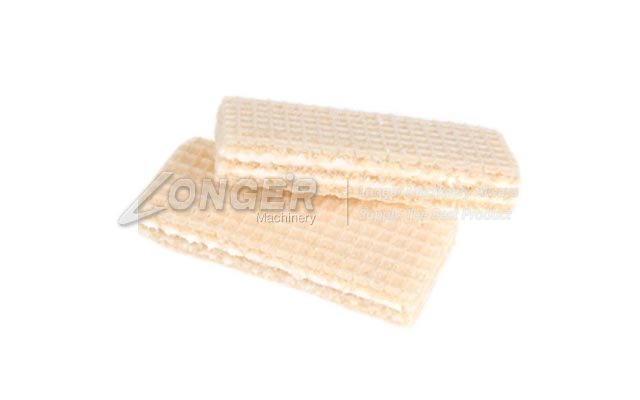 Wafer biscuit with its unique flavor always by the people's love, with the development of economy and the progress of technology, the mechanical age has replaced the manual age, many new industries is rise, for example food processing machinery industry. The production of machinery improves the production efficiency of the products, in the case of wafer biscuit machine, if you want to make high quality wafer biscuits, you must be choose a good
wafer biscuit machine manufacturer
.
Longer company wafer biscuit machinery has different types with capacities, include 27 mould, 33 mould, 39 mould, 45 mould, 51 mould, 65 mould, 69 mould, etc. The wafer biscuit making machine adopt the advanced technology combine with domestic and foreign, it mainly has two kinds of heating ways: electric heating and gas heating. The line can meet the different customers requirement, solve the high production cost problem. It consist of batter mixer, baking oven, cream mixer, cream coating machine, cooling machine, cutting machine, biscuit crusher, etc. The
automatic wafer biscuit line
with high degree of automation, the machine can produce the different capacity wafer biscuits with high quality. It is the ideal equipment for wafer biscuits.
Longer Machinery Company is a food processing machinery manufacturer with many years manufacturing experience, and it is professional produce the high quality wafer biscuit machines. Main provide variouus wafer biscuit equipment, we have the complete sale service with pre-sale, sale and after sale service. Our product already sold to many countries, and have established a long-term good relations of cooperation with many large enterprises at home and abroad.