On 2017-04-25
Automatic Heating Oven for Wafer Biscuit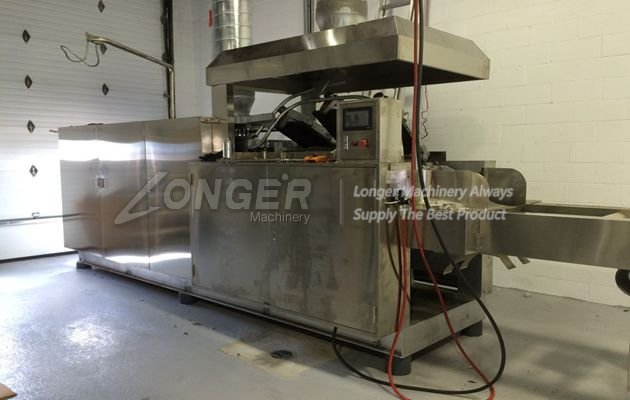 Wafer biscuit heating oven
is a essential equipment in the wafer biscuit production line, the heating oven has two methods of heating, electric heating or gas heating. In general, customers can choose according to regional electric heating or gas heating, can also be electrical dual purpose. Automatic wafer biscuit heating oven is mainly used for large-scale production, the mould has 27, 33, 39, 45, 51, 65, 75. Feeding pulp, baking biscuit with automatically. The characteristics of the machine is below.
The
heating oven for wafer biscuit
adopts double furnace chamber structure. Make internal furnace chamber heating effect is better, outside the furnace chamber of mechanical part longer service life. The control part adopts Siemens mitsubishi or color touch screen. Can display and set the biscuit plate of running speed, the temperature of baking sheet, various mechanical parts. System components adopt international famous brand products, the baking sheet is made from grey cast iron. Service life is long, the best effect of heat energy, wafer biscuit slice of uniform color, use 304 stainless steel.