On 2017-05-04
Wafer Production Line Australia For Sale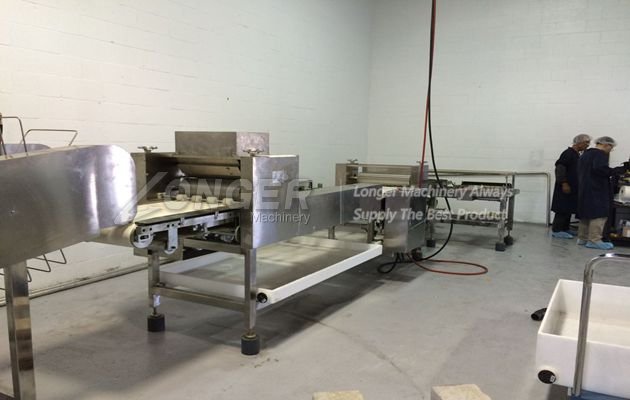 Our
wafer production line
has two kinds of electric and gas heating mode, this time our client purchased a gas heating wafer line, the customer is ready to start a new business of wafer biscuits. He found us--a professional equipment manufacturer of wafer biscuit making machine.
The more information about the automatic wafer line:
This production line's main characteristics are energy saving, high yield, high automation, high recovery rate, long service life, convenient maintenance and operation management. The production line covers are made of 304 stainless steel and meet the food hygiene requirements, to meet the customers' requirements, we can produce different kinds wafer biscuits of different shapes, pattern, deep shallow, sizes, etc.