On 2017-05-15
How Much A Production Line of Wafer Biscuit?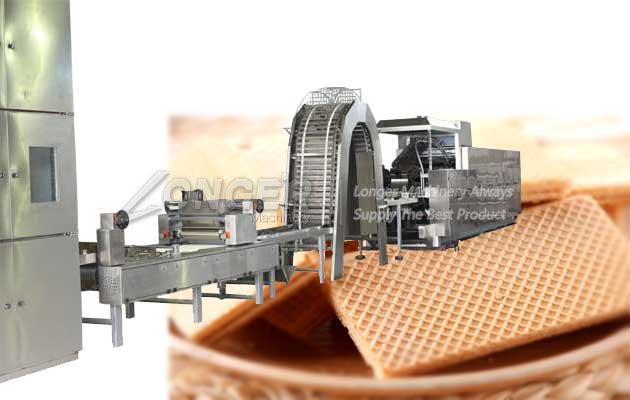 As a professional wafer biscuit machine manufacturer, our price are based on the performance of the machine, conform to the requirements of the mass of production development, and the machine has a variety of specifications, suitable for different production.
The
autoamtic wafer biscuit product line
has different models that are 27molds, 33 molds, 39molds, 45molds, 51mold, 65mold, 69molds and 75mold. It is integrated of similar products at home and abroad on the basis of advanced structure, adopt the electric for heat source to develop a new generation of products, domestic exclusive development, machine has successfully solved the wafer production with the high production cost, the biscuit surface uneven color and other problems. This production line conposed by material system, automatic feeding, tunnel oven, sending machine, cooling machine, coating machine, slicing machine, etc, compact structure, good stability, has become the preferred equipment of the food industry.
Prices need to consider the various factors, such as quality, features, service life, product quality, capacity, all of these in every moment affects the price of the machine, so if you are interested in our machine, can come to the consultation, our price is the most appropriate.