On 2018-01-05
Wafer Biscuit Making Machine Test Video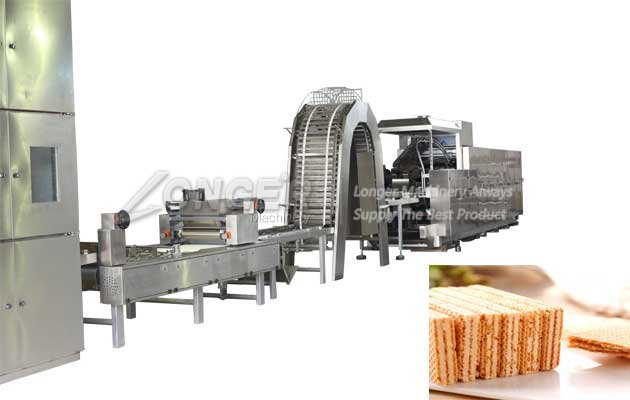 GG series full-automatic
wafer biscuits making machine
is of similar products at home and abroad on the basis of advanced structure, using electric heating and gas heat for heat source research and design of a new generation of products, domestic exclusive development, it has successfully solved the wafer production, the production cost is high, the biscuit surface color. This production line consists of material system, automatic feeding, tunnel oven, sending machine, cooling machine, coating machine, slicing machine, etc, compact structure, good stability, the ideal of the food industry has become the preferred equipment.
If you want to know more information of the machine, please contact with us, and if you want to know the machine working process, here is a working video show you.
The
wafer biscuit production line
can make the high quality and different sizes wafer biscuits, you can choose our machine if you want to start a new business or change the old machine, we will provide you the suitable machine.