This series of filling sealing machine for handheld foil sealing machine, our company set production experience for many years, and the introduction of absorbing the world advanced technology development and become a new generation of automatic filling machine.
It adopts integrating mechanical and electrical, pneumatic, electrical and pneumatic components choose well-known brand, by omron PLC control, reasonable design, beautiful shape structure, stable performance, strong adaptability, reliability, simple operation, simple maintenance, easy cleaning, etc.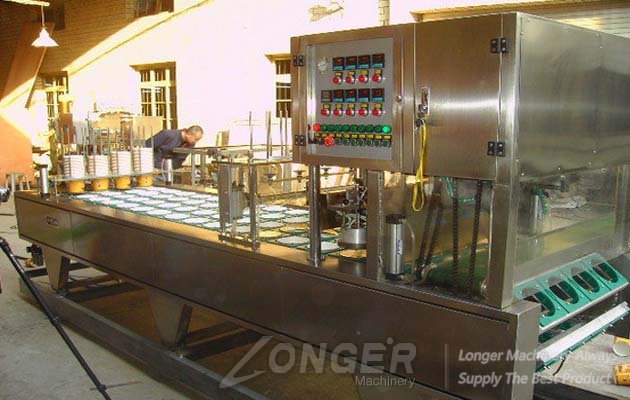 Machine function:
Automatic cup, auto cup filling, automatic vacuum put a piece of film, automatic sealing twice, automatic vacuum out of the cup into the conveyor line;
The configuration instructions:
rack A3 steel channel outsourcing 304 stainless steel material, other collaterals;Acid resistance of high quality aluminum plate, conveyor belt, 2 meters long;Omron PLC system.System control, Shanghai cylinder, the other is made of high quality domestic brand, transmission device is motor division, the other is PLC, cylinder control.