This line is consist of rice air flow puffing machine, sugar cooking pot, temperature control nonstick mixer, automatic molding machine and pillow type packing machine. For puffing machine, it can used to material with starch such as rice, millet, wheat, highland barley, buckwheat, corn, sorghum, sweet barley and beans can be puffed. Sugar cooking pot is mainly used for candy, rice crisp, beverage, pharmaceutical and other processing, its function is making syrup for making crispy candy. Mixer is mainly used for crisp egg cakes, rice crisp, frozen swelled candy rice etc recreation food agitation. Its function here is mixing puffed product and cooking sugar. Molding machine is mainly used for rice, wheat pass, frozen swelled candy rice, eggs, sweet potato cakes and other foods forming different shapes. It is main machine in this line. Last machine is pillow packing machine, which is used to pack molding crisp candy into bag.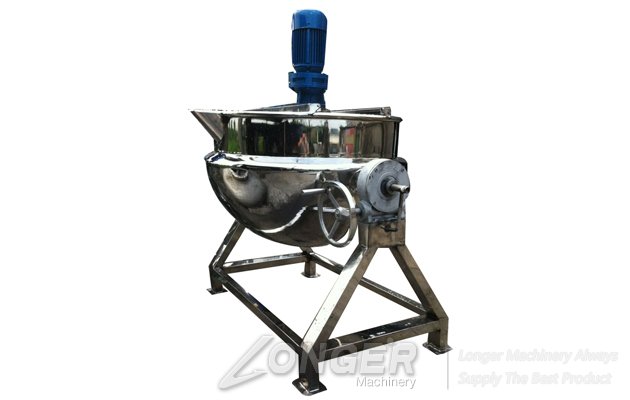 Advantages
1.Sugar cooking pot is kettle type cooking pot, sugar cooking effect is good. And easy to operate. Automatic discharge.
2.Human-machine operation, convenient and quick parameter setting.
3.Simple driving system, reliable working, convenient maintenance.
4.Pillow Type Packing Machine is of high sensitivity optical electric color mark tracking,digital input cut position which makes the sealing and cutting more accurate.
5.All the controls are achieved by software, convenient for function adjusting and upgrading.