The conveyor is outstanding in function, can make the mixture and baking process done automatically. It is the most important wafer-manufacturing machine.The Conveyor is equipped with to-and-fro conveying belt and it can convey wafer block in all sizes.It can deliver the wafer which has passed through the Cream spreading, layup and lamination procedures to the cutting machine in order to be father processed.

The machine frame is made of steel with international standard and the cover adopts imported stainless steel plate.

It is small cabbage. As a result of reasonable layout, the body length of the baking oven is only 2/3 of the same type of product, which saves space greatly.With compact structure and unique reliability, the conveyor is one of the most preferred equipment in foodstuff industry. It is widely used in wafer biscuit product line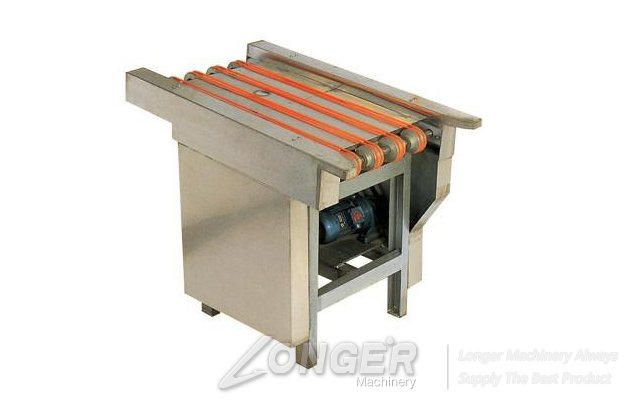 Advantages
1.Running smoothly,good explosion-proof. Make sure those wafer sheet can be safely conveyed.
2.Easy installation,long service life. It can be installed by yourself and easy to operate. It can serve for a quire long time.
3.Lowest maintenance cost. It just costs the fee of electricity and saves your money as far as possible.
4.Simple structure,convent operation and maintenance and practical .
5.All design and dimension can be customized , so you can feel free to contact us.
6.Smooth belt surface. Looks more tidy.
7. Easy to maintain and clean. Water is available.
8.High quality with low price. It makes the whole process more effectively, what's more, it saves both time and money.