This makes the batter for the system to produce the wafers. This system constitutes of: batter mixing tank and batter storage tank and pumps and fittings for transferring batter. Batter mixing tank, batter transfer pump and pipes and fittings all adopt Stainless Steel 304 food quality material. Good tightness is required for electric control cabinet; Capacity of the batter will be 25kgs of flour per batch which can be converted into about 65 kgs batter within 5 minutes of mixing. Batter Mixer will have flat type lid to cover the mixing units. There is a new added batter filter.
The machine is the mixing system, the first technology processing equipment in wafer manufacturing. It adopts the separate delivery and automatic circulation system.
Material: the machine frame is made of steel with international standard and the cover adopts imported 304 stainless steel plate with thickness of 1.2mm,also can customize it into other thickness.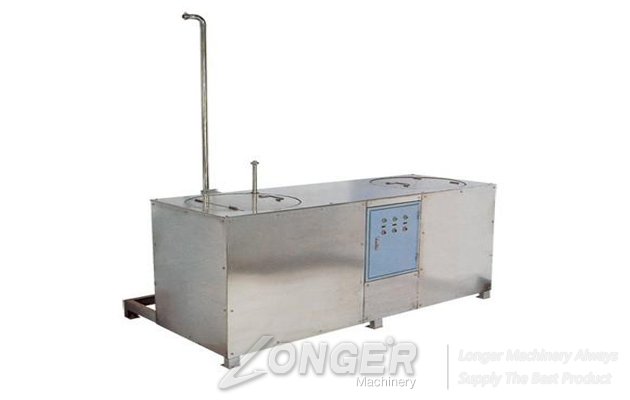 Advantages
1. Material :all adopts 304 Stainless Steel ,SEW Motor ,Siemens Touch Screen.
2.Auto-weighing of wafer and ingredients,Auto-control of temperature after setting ,it will finish the whole process of pulp to the wafer baking oven steadily.
3.Capacity of this equipment will be 25 kgs of flour per batch which can be converted into about 65 kg batter pulp every time
4.Used to make batter to produce wafers
5.Constitutes a batter mixing tank, batter storage tank, pumps, and fittings for
transferring batter
6.The machine has been changed with small volume, but hasn't decrease the mixing volume, so it is easy to move and only need smaller area to install.
7. The motor is covered with stainless steel lid, so it won't be broken by water.