1.
High rate of certified products with finished product rate of not less than 98%. Because of uniform heating and unanimous heat colors, the demoulding rate of biscuit is high with improving rate of certified products accordingly.
2.
Unanimous heat colors of wafer block. It offers an ideal solution for lower power consumption and overall production cost.Thanks to the scientific selection of heating components, superior material selection for baking plate and reasonable die carrier structure, the heat colors of the center and periphery of the wafer block having been baked are unanimous.
3.Small cubage. As a result of reasonable layout, the body length of the baking oven is only 2/3 of the same type of product, which saves space greatly.
4.The whole shell of the 27 moulds
Gas Oven
adopts 304 Stainless Steel in accordance with the health and safety standard. It also keeps the materials clean, safe and healthily.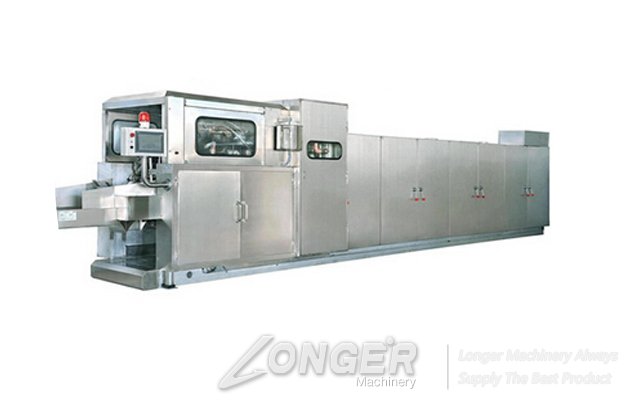 Advantages
1.As the most important equipment of full-automatic wafer production line, tunnel gas baking machine has extraordinarily outstanding performances for its high efficiency . It can baking 920pieces/h.
2.Approved by ISO9001 ,CE, CO and SGS. It is trustworthy and reliable.
3.The whole shell of the 27 moulds Gas Oven adopts 304 Stainless Steel in accordance with the health and safety standard.it is high quality and inexpensive.
4.wooden packing as export standard makes our goods arrived safely.
5.Eco-friendly design. It can use electricity according to your needs.
6.Easy to operate, intuitive and reliable production process, high production efficiency. And long service life.
7.High production capacity ,high automation and high recycle when it is used in the whole product line. It needs fewer operators.