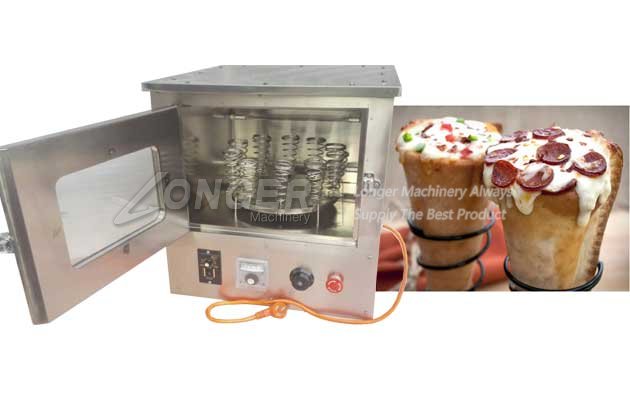 Introduction of
Pizza Cone Machine
:
This pizza cone machine belongs to the commercial cone pizza machine, is specially made to produce hand grasp pizza (also called pizza cone, cone pizza, pizza in hand, hand-rolled pizza) crust, suitable for producing crazy taste cone pizza, pizza hut pizza cone, etc. Have all stainless steel shell combined with aluminum alloy mould, appearance is concise and easy, with consumption level pizza cone die, insulating material can prevent mould stick to cone.
Features of
Pizza Cone Forming Machine
:
The pizza cone forming machine is made with all stainless steel shell, aluminum alloy mold, beautiful, healthy, and durable. Insulating materials can prevent mold sticking to the cone, according to different formula, adjust mould temperature of pizza cone machine. Inside the machine set automatic alarm device, the quality is stable, safe and reliable.
Application of Pizza Cone Making Machine:
This machine is suitable for cake, bakery, liquor stores, fast food restaurant, western restaurant, leisure tea restaurant, leisure food store, pizza restaurant buffet, pizza and so on each big to be delivered to the outside catering industry. Except this small capacity, we also has other mould pizza cone molding machine for selection.